Islam Vs. Christianity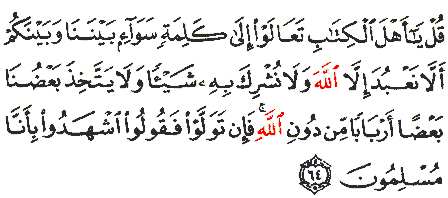 "Say: 'O People of the Book! come to common terms as between us and you: That we worship none but Allah(God); that we associate no partners with Him; that we erect not, from among ourselves, Lords other than Allah.' But if they turn away, say: 'Bear you witness that we have surrendered unto Allah (We are Muslims).'"A'al-Umran(3):64
---
By
Misha'al ibn Abdullah
OR
By
Misha'al ibn Abdullah
---
A detailed 700 page book on the topic of mankind's tampering with the Bible. It shows the historical sequence of events of how, why, and by whom this was done by quoting mostly from the Bible, the Church, and 'real' Christian scholars.
---
"Jazakumullah Khair for your kind contribution towards the cause ....
Your book is educational and I am genuinely benefitting from it."
Ahmed Deedat, 3/August/1994